At any time after you have submitted your yearbook, you can visit your Order Summary page to check on the order progress, and ensure the details are all correct: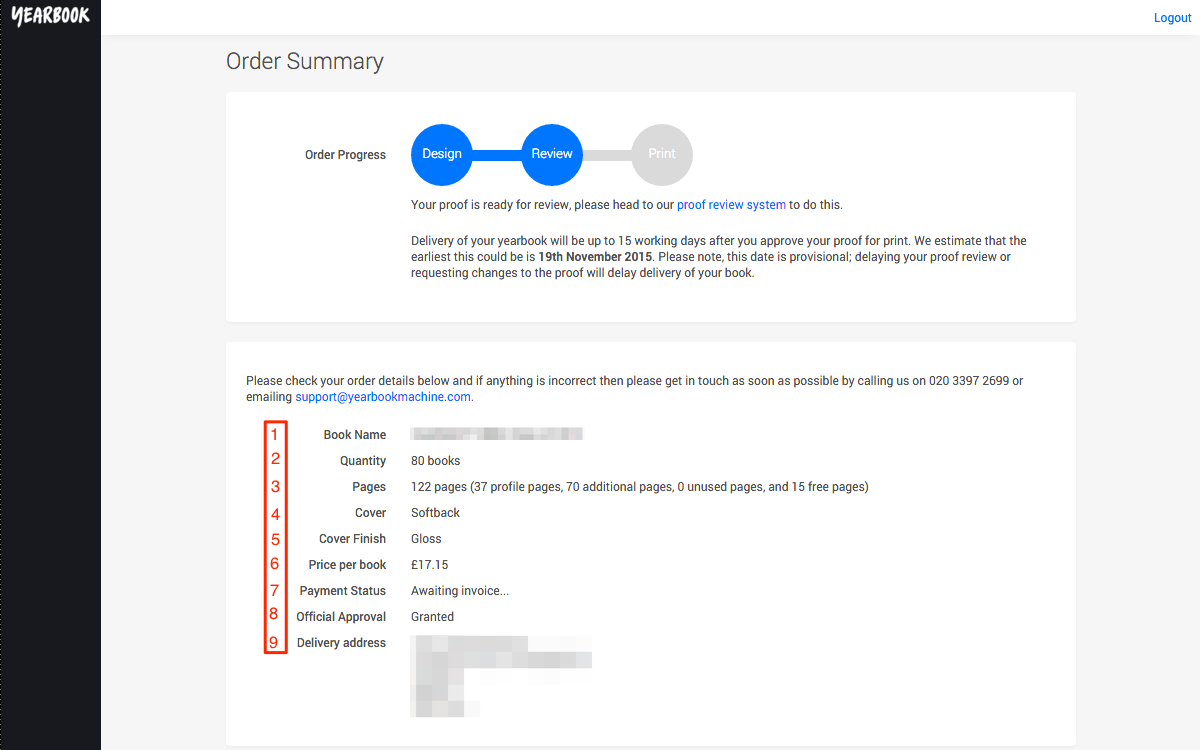 Progress
The top section shows you the stage your books are currently at – Design, Review or Print.
The lower half of the page shows the remaining details of your order:
1. Book Name
The name of your book.
2. Quantity
This is the number of copies that will be printed and delivered to you. Please check this carefully and let us know if you need to change this.
3. Pages
This provides a breakdown of the number and type of pages in your book.
4. Cover
This is where your cover type (Softback, Hardback, or Leatherette) is displayed. Be sure to let us know if this is incorrect.
5. Cover Finish
States whether you have chosen a Glossy or Matte finish for your cover (Softback or Hardback only).
6. Price per book
This will confirm the price per book of your order. If you have a discount, this will be displayed above.
7. Payment Status
This will show whether we have received payment for your yearbooks or not. You can also download your invoice here.
8. Official Approval
If your book requires Official Approval before it can be printed, this will state whether it has been granted or not.
9. Delivery Address
The address to which your books will be shipped will be displayed here. Please contact us if you need to change this.