In this article:
---
Section Dividers
A Section Divider is a double page spread at the beginning of each new section – think of it a bit like a chapter heading.
To add a new section click one of the 'Add Section' buttons located between existing sections in the Page Manager.
Designing your Section Divider
By default, a Section Divider will be designed using the book colours you've chosen. A standard divider will look something like this:
Standard divider
You can change the colour of the Divider by going to Settings, then clicking the Book & Cover Design tab: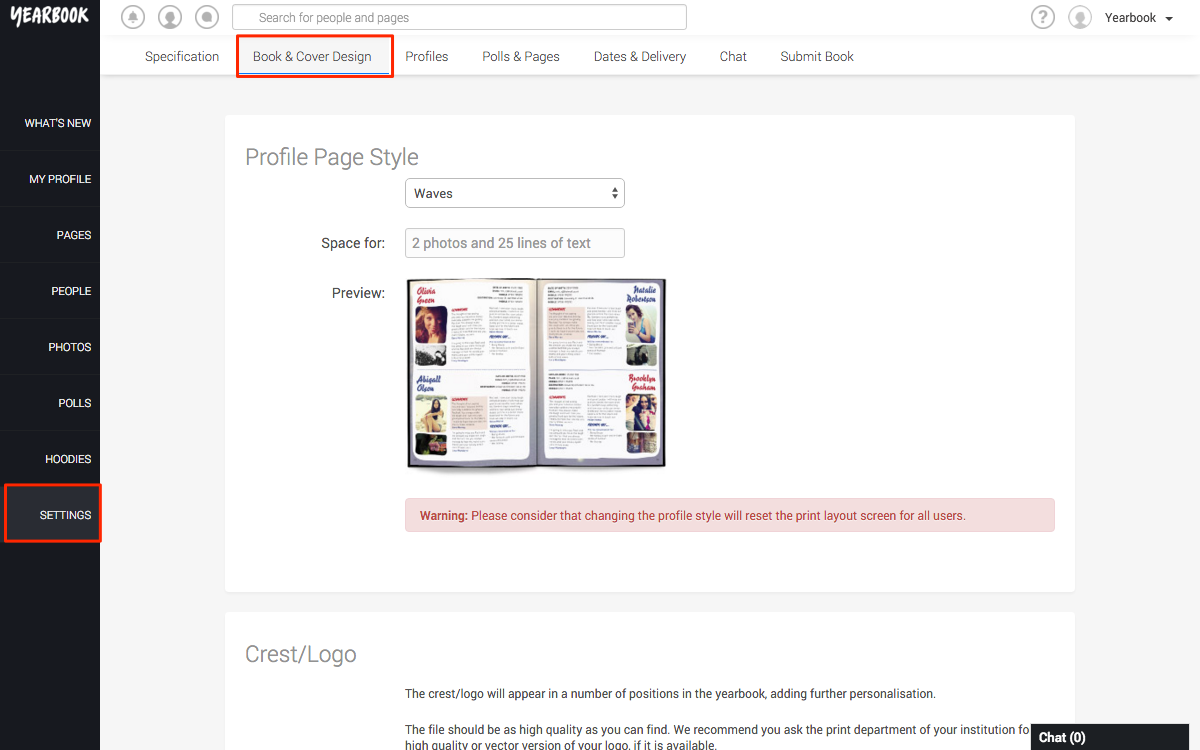 Scroll to the Sections & Section Dividers area of the page, and click the drop down menu next to the name of the section for which you want to change the divider's colour:
Select Custom Colour to choose which colour you want the divider to be themed with. This colour will be used as the background colour, with the text and logo being set in a contrasting colour (generally, white/cream for dark backgrounds, and black/grey for lighter backgrounds):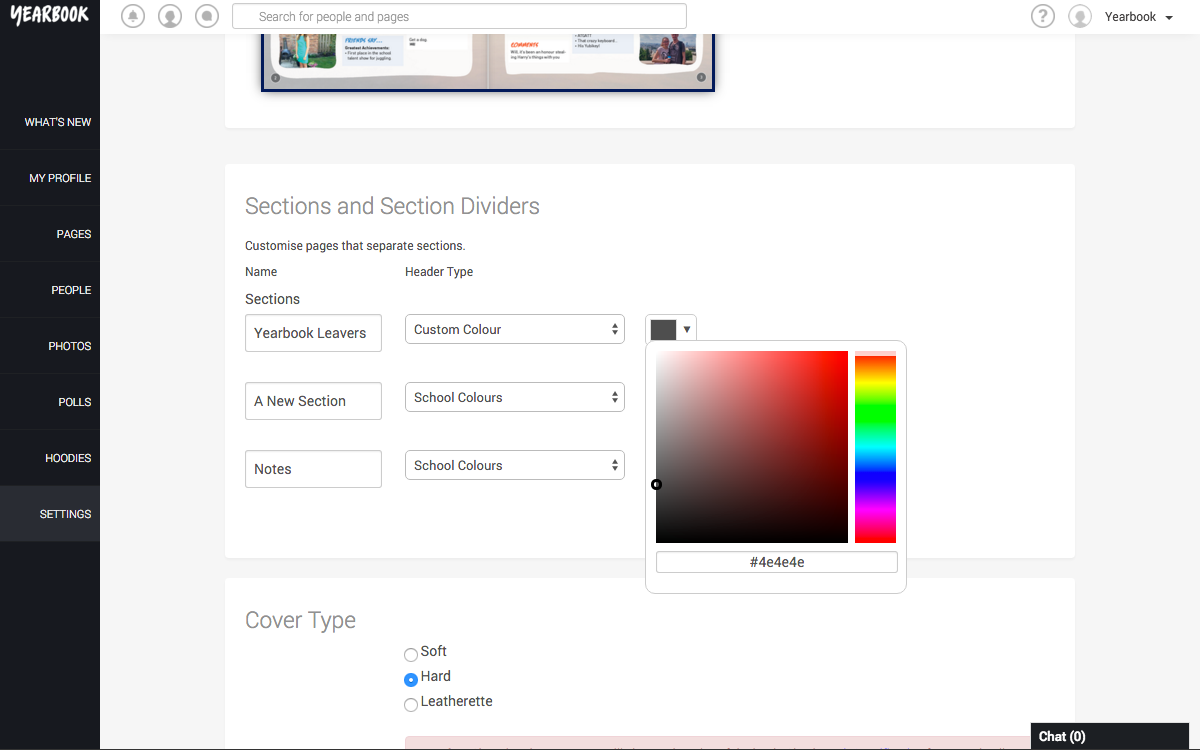 You may wish to use a photo or custom design as your divider. If so, you can choose the Header Type to be Custom Image, which will produce a 'Choose File' button, allowing you to select the image you'd like to use: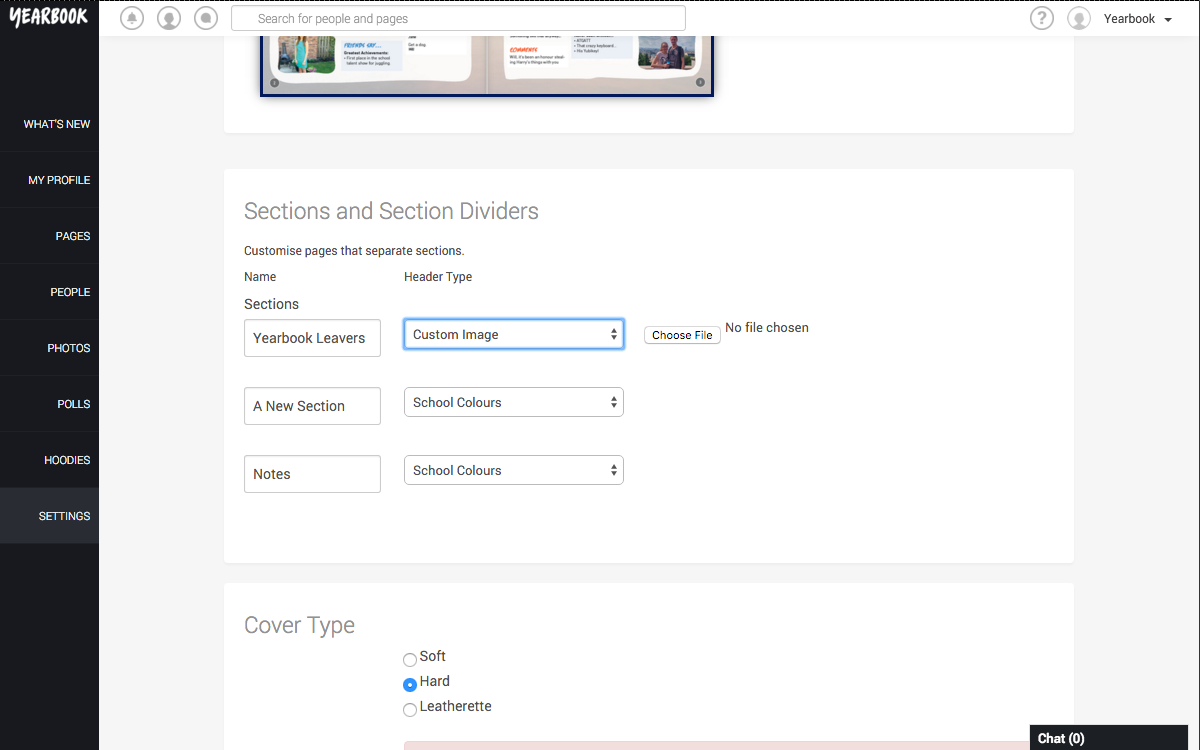 Files for Custom Dividers must be large enough in size to cover two full pages of your Yearbook. If the file you provide is too small, we may need to reduce it in size, or we may be unable to use the design at all. A single page in your Yearbook measures 250 mm x 166 mm, or 2894 pixels x 2008 pixels. Section dividers are double pages, so you will need to ensure the width is at least 4016 px.
You can also opt to have no divider at all.
Click Save Changes at the bottom of the page to upload your custom design or confirm any changes. ​
Previewing your dividers
To see a preview of a Section divider, go to Pages, and click the Section Divider's thumbnail. You'll then see a large preview of the divider: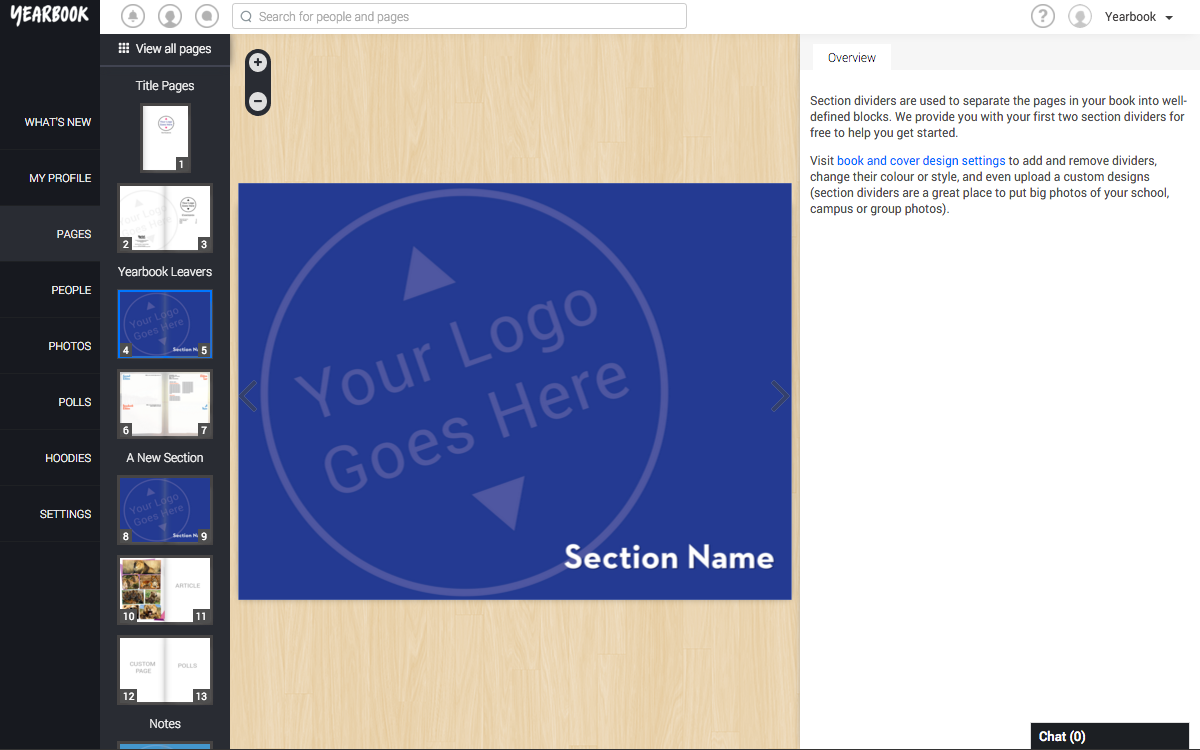 The 'Your logo here' shows where the book logo that you have uploaded will be placed. At the moment, this preview won't be able to show a preview of the logo here, so this is a placeholder.