When it comes to choosing your yearbook specification, we have a lot of options. Your book cover type, page styles and additional pages will help to create a book that's totally bespoke to you. We know that sometimes too much choice can be a bit overwhelming! We've broken down your most important choices in the simple guide below.
Covers
We offer three materials to choose from – softcover, hardcover or leatherette, and when picking one, there are a few things you might want to consider. Both your budget and design features are important, as well as your target yearbook audience.
If you're looking to get really creative with your book, think about going for a softback or hardback cover over our leatherette styles. These are completely customisable through our 'Custom Cover' option, where you can upload your own photo or cover design. Our design team will then take the file and adapt it to your book by hand – creating a cover totally bespoke to your year group and book.
If you're looking to keep your yearbook as affordable to as many students as possible, consider going for a softcover – they're a lightweight option, and really easy to toss into a school bag and distribute to your classmates. Softcover books are especially good if you're tight on time – these can sometimes be turned around by our printers a little quicker!
If you're looking for something that's heirloom quality to capture all of your memories, go for our leatherette option. We use a hardy (and vegan) leatherette, designed to withstand years of use to keep your memories in immaculate condition.
Our Tip: If you do go for a softcover or hardcover option, don't forget to choose your cover finish. Glossy is our default option, but you can also switch this out in your cover settings for a matte option at no extra cost if you'd prefer.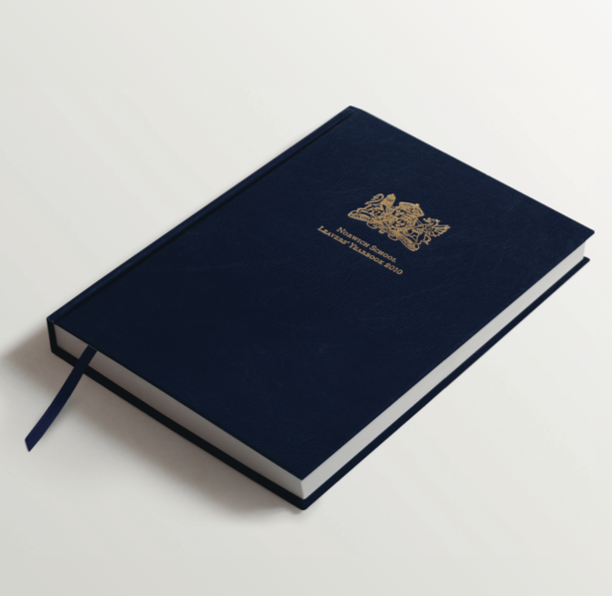 Profile Page Styles
Before inviting anyone to join the book and fill out their profiles, it's a good idea to have your profile page style totally set up and ready to go.
First off, discuss with your editing team the amount of space you want to allocate to each person's profile in the book – half page, full page or a double page per person. This will have a big impact on your price per copy, and is also important to consider when planning a book layout – would you prefer your book to be mostly profiles, or a mixture of profiles and additional pages?
Once your profile page size is decided, choose your profile page design from one of our themes, and pick a colour scheme. Head to the profile page area of your book settings and check you're happy with all of your profile questions. Your profiles will then be ready to go.
If you and your committee can't decide, why not put it to the rest of your year group? Make a poll in Google Forms and send it out to see what they would prefer. It's a quick and easy way of getting any book decision sorted – and the more people that are interested and invested in the book, the better!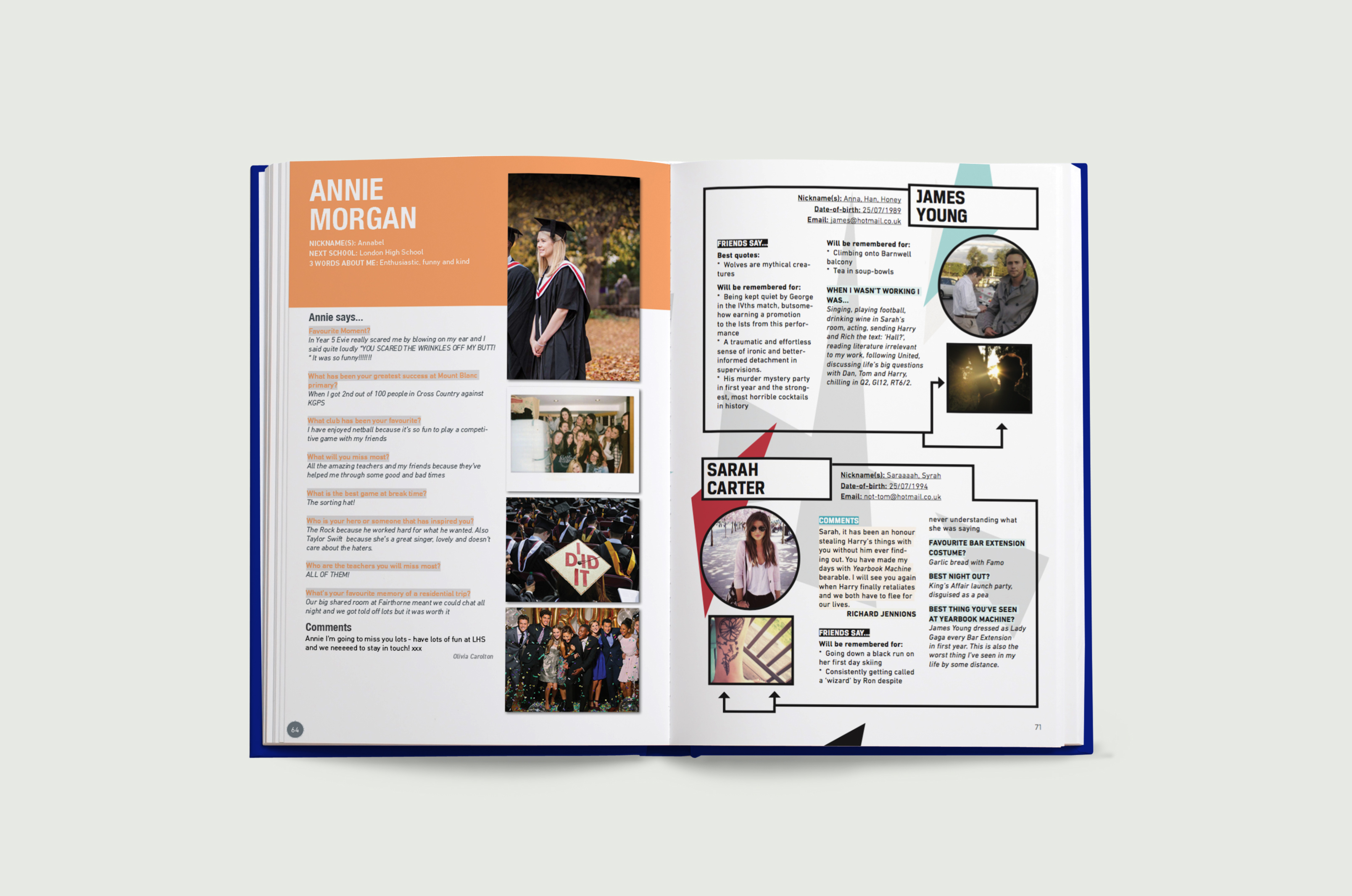 Additional Pages
It's a really good idea to have a rough idea of how many additional pages of content you want to fill before you get started. Knowing roughly how many pages you'd like, as well as who will be creating the content for them prevents one person being stuck with too much of a workload.
Also – consider your timeline when deciding on the number of pages you'd like to include. If you have loads of time to work on your yearbook, filling pages and pages of content won't be a problem. If you only have a few weeks to put everything together, you might want to reduce your workload, minimising the number of pages you set yourself to complete.
Our Tip: If you're in a rush, consider switching out some of your article pages for montages – using our 'MagicFlow' function these can be put together really quickly and efficiently, using the photos already uploaded to your yearbook.