Every year, we love seeing your cover creations. The inside of your book matters, but it's the cover that makes the first impression. Everyone wants their yearbook cover to stand out!
The yearbook system provides heaps of customisation options to help you create the cover of your dreams. There are three cover finishes to choose from, endless colour combinations to try, and the option to upload a custom cover.
Stuck for inspiration? Try the #bookdesign hashtag on Instagram, or take a look at the @YearbookMachine page – we post examples of our favourites throughout the year.
We've collected some of our favourite covers of the 2019 season so far below. We hope they inspire you for the year to come!
Pastel Stripes
We love how these yearbook editors utilised their colour scheme in their cover. Making use of the 'Stripes' system template, the editors have picked two complementary colours from the bird in their school logo – their cover looks great, and would stand out on any bookshelf.
To do something similar, try look beyond your school colour scheme to your school house colours, or colours that might be utilised in your school logo, without being the main feature. If your school colour scheme incorporates two colours that don't always look great together, try incorporating one school colour and one neutral colour – for example, making school colours of red and green into red and white. The school green could always be tied in elsewhere, like your section dividers.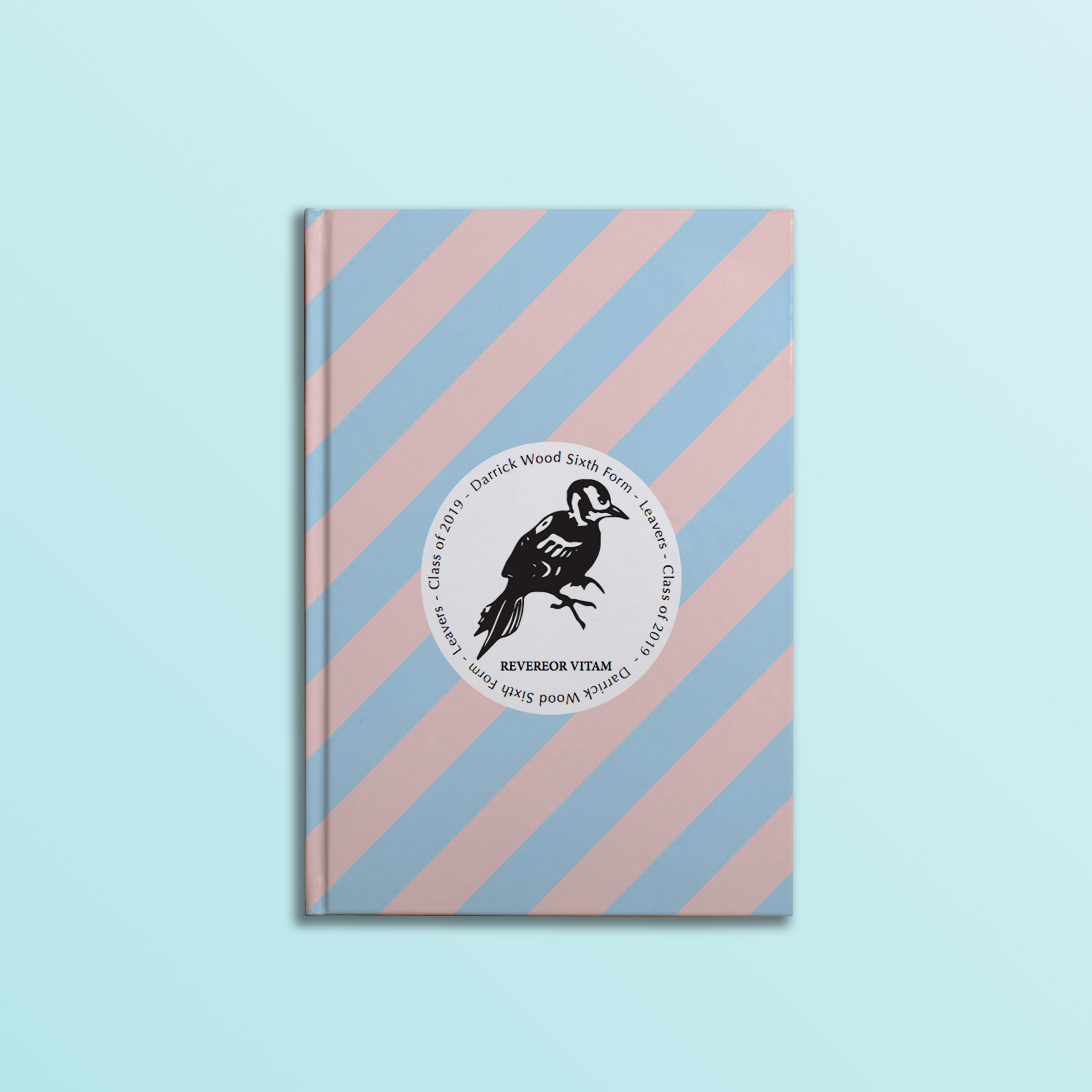 ---
Illustrations
Including your school uniform on your yearbook cover – either as an illustration or as part of a photo, is a great way to pay homage to your time at school without making the school logo or crest centre stage. Your school uniform is often not something that's practical to keep forever – especially as you move around for work and uni. Instead, the yearbook cover is the best place to immortalise it.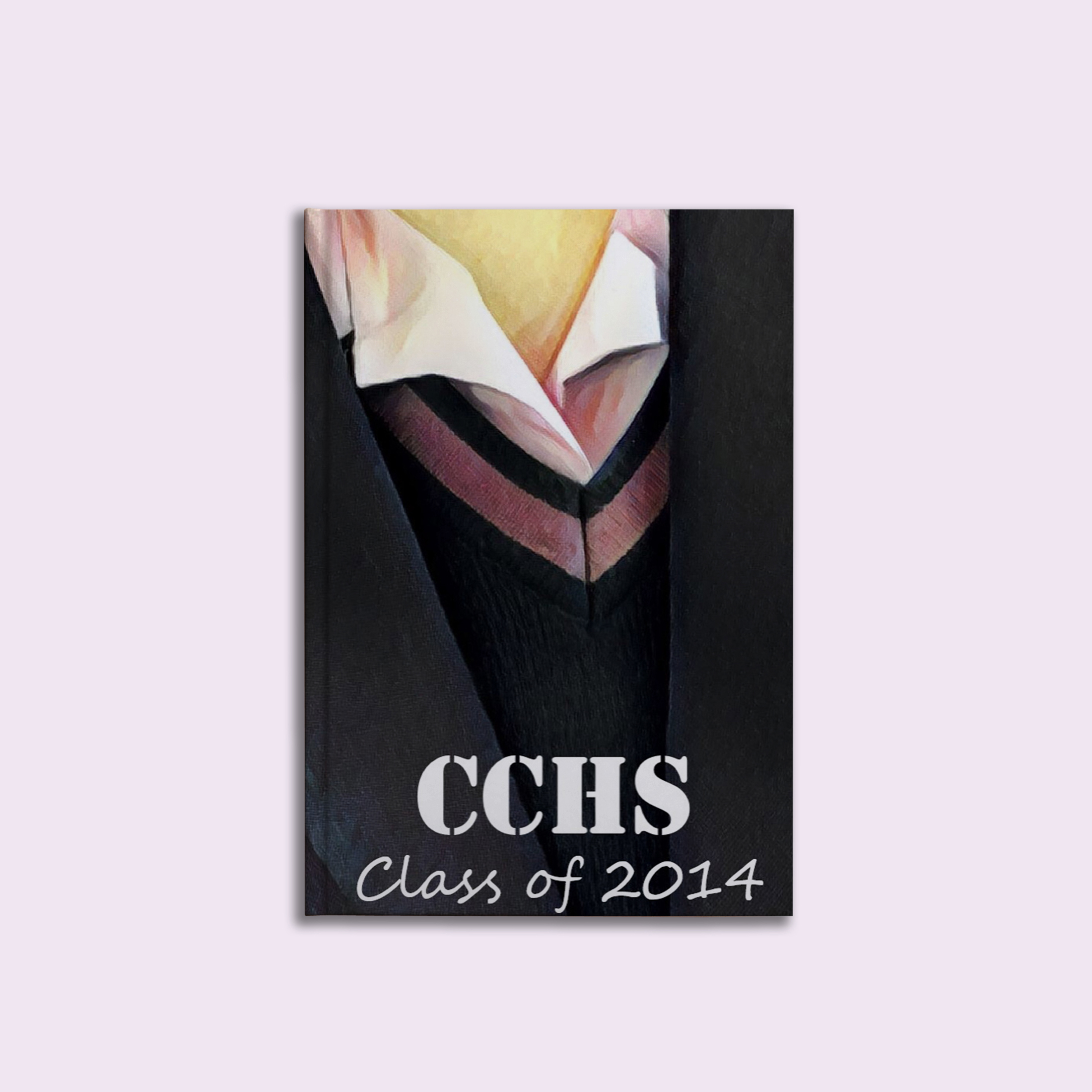 ---
Custom covers
This school has made their custom cover completely their own. Using their school logo as a base, they've applied the geometric pattern from the outside of their school building and applied it to their cover background. The result is really modern and completely specific to their school.
To create something similar, look around your school or uni surroundings – are there any motifs or symbols you can borrow for your yearbook cover? This school has used a program like Indesign or Photoshop to bring their design to life, but there are lots of free alternatives online which can be used to create a custom cover design.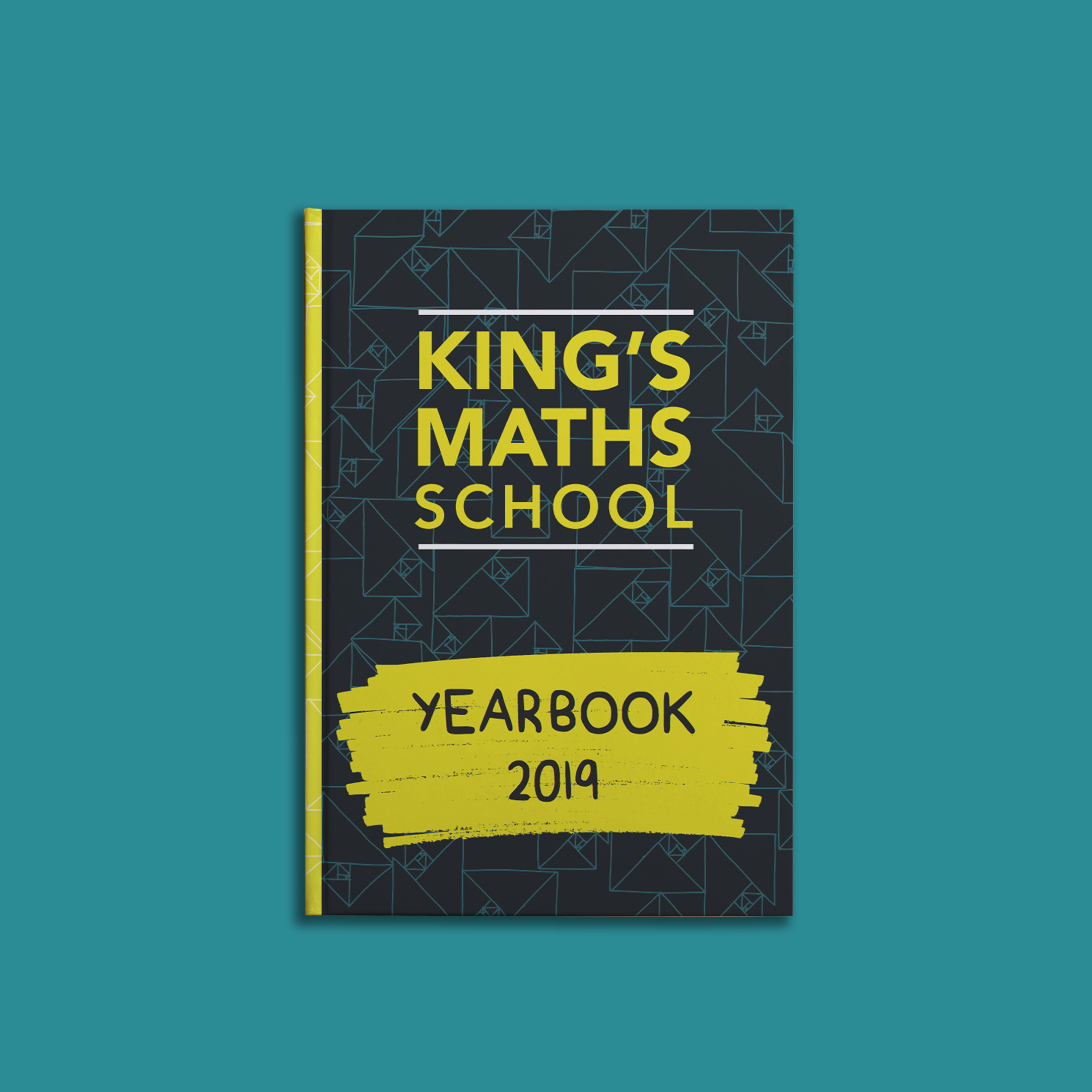 ---
School Photo
We know that school photos are a great way to personalise your cover, while helping you make a memento of the school you're leaving behind. We love how vivid the image this school has chosen is – it really stands out.
To do something similar, wait for a nice day – sounds obvious but a blue sky and a brighter image can make all of the difference! Think carefully about the colour chosen for your text – will your colour stand out against the image?
This school used our Photo 1 template as a base. There's an optional overlay which can be added to this template – this can be a great way to tie in school colours and make sure your cover text is really visible.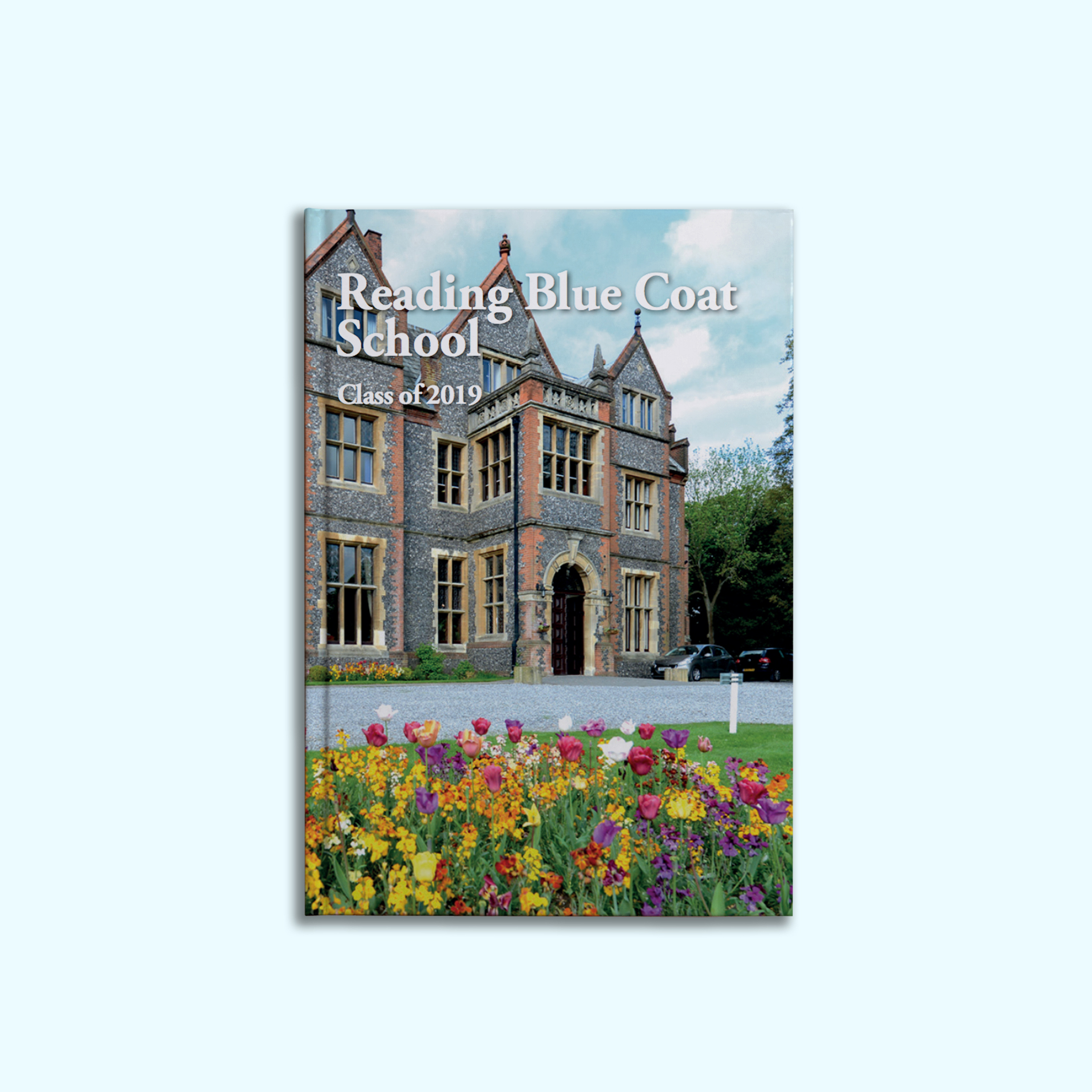 ---
Solid Stripe
This striped cover is a slight variation of our 'Traditional Big Logo' cover design.
Our design team is happy to make small tweaks to our templates to personalise your templates further. This school went for a half and half colour scheme – great if you want to incorporate two colours into your cover design, or if one of your school colours is white. This design helps to keep things clean and modern, and looks especially good with a crest logo.