In order to write messages to other people, you'll need to find their profile. If you know exactly whose profile you want to find, the best way to do this will be to use the search bar at the top of the page: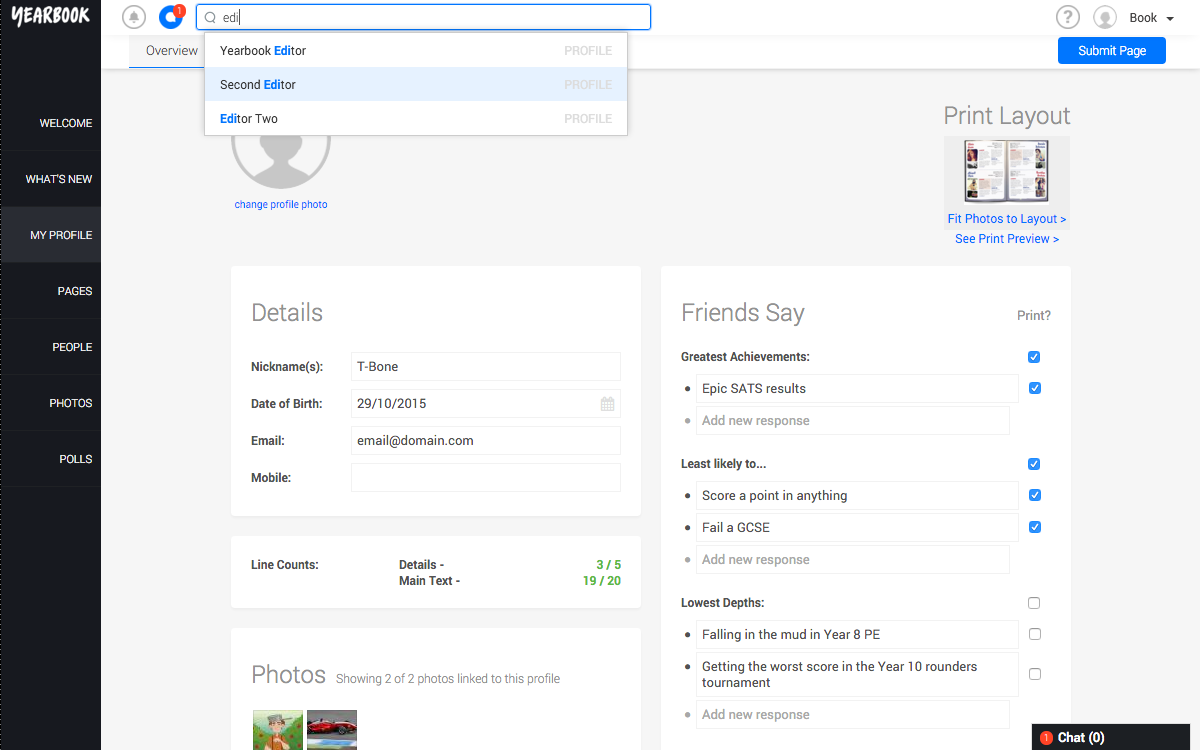 Start typing their name, and select the page you want to go to.
If you want to see a list of everyone in the yearbook, you can head to People from the left hand sidebar: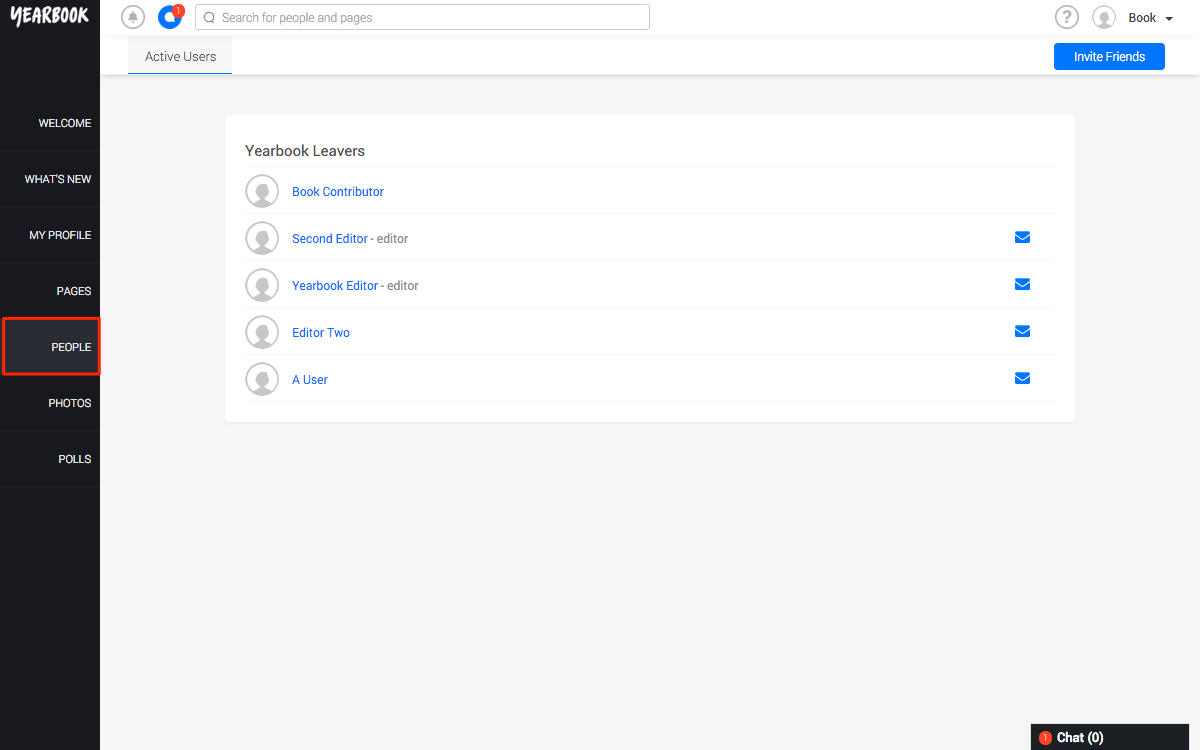 From here, you can scroll to the person whose profile you want to visit.