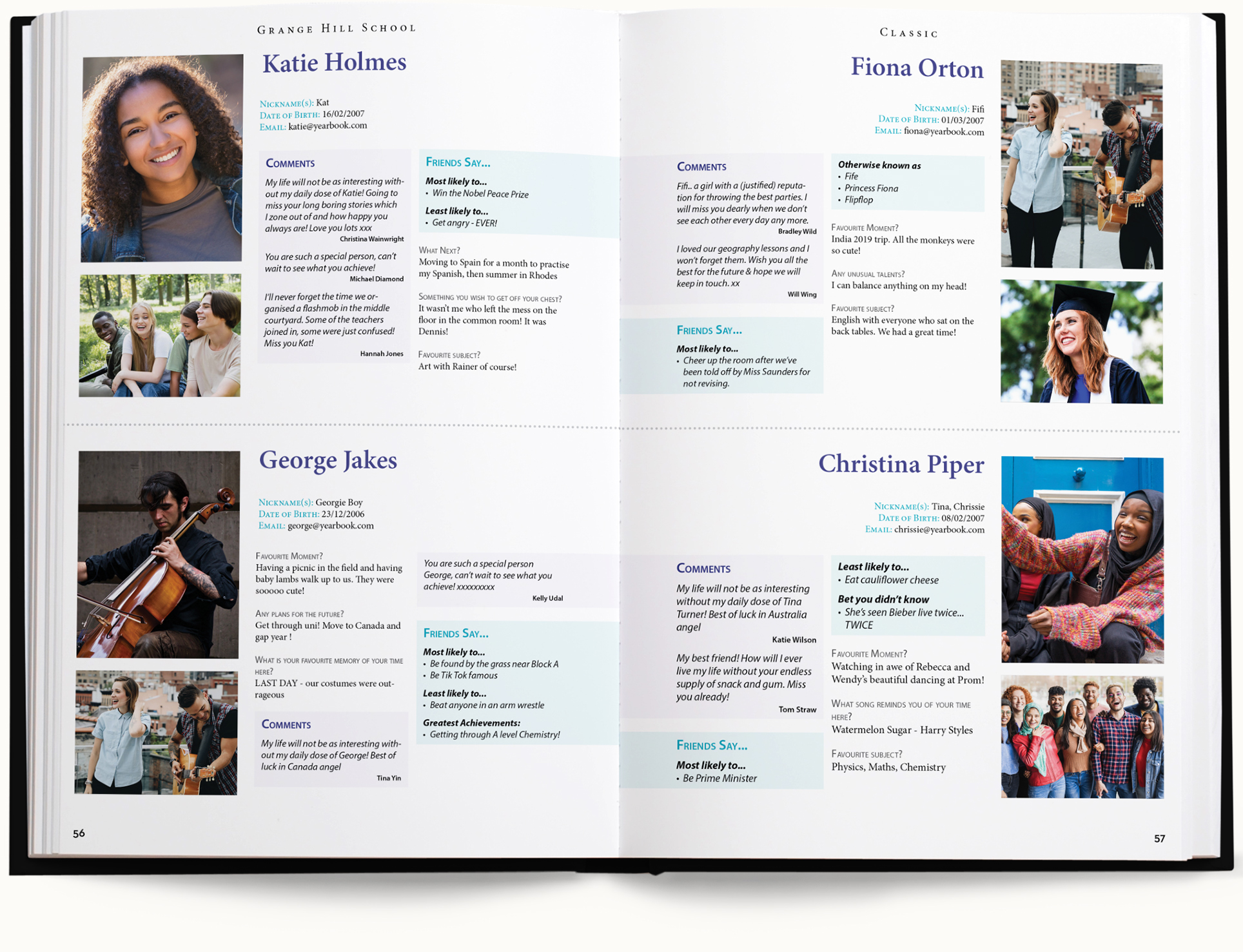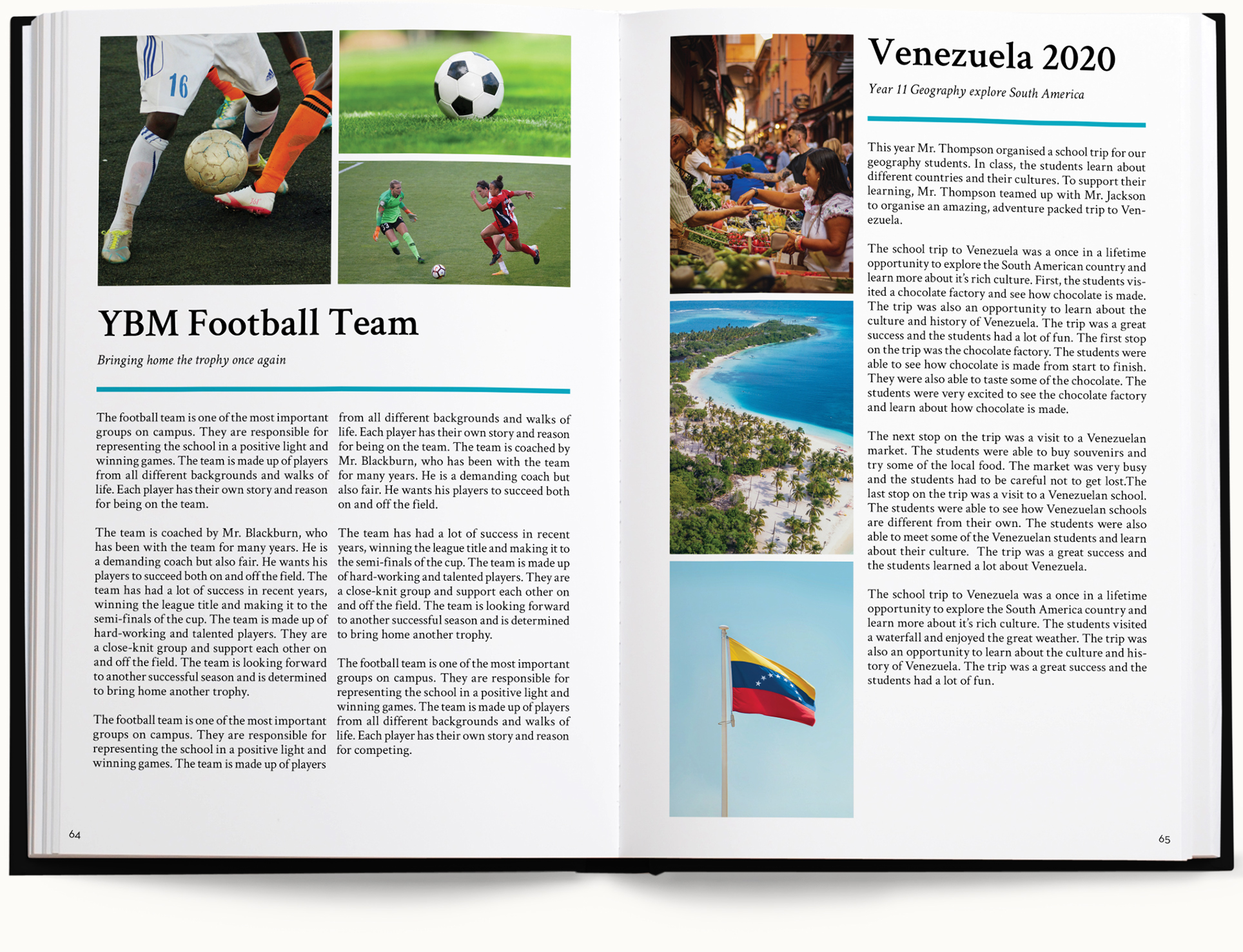 Article
Pages that combine long-form text and photos.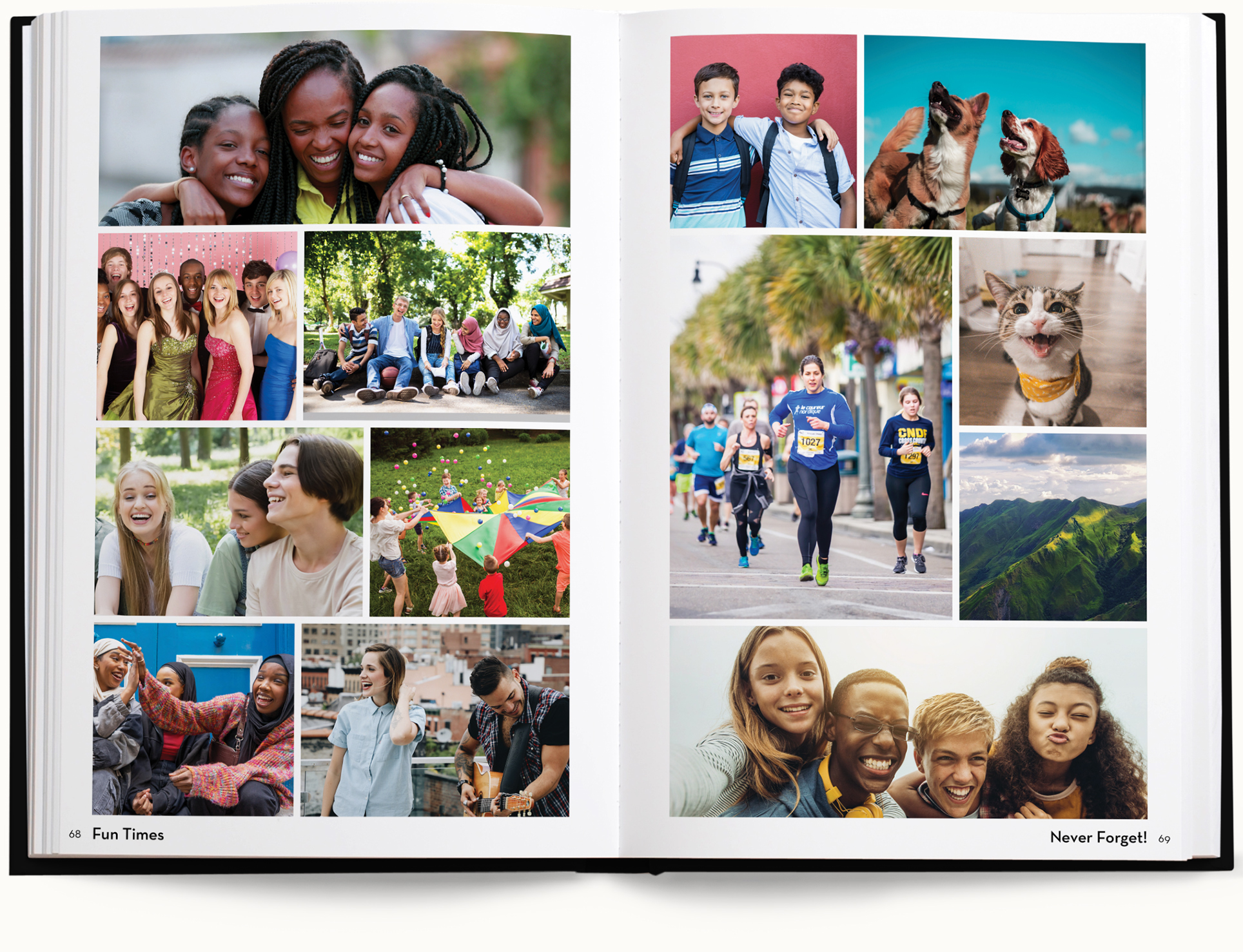 Montage
Pages containing mainly photos, with optional text captions.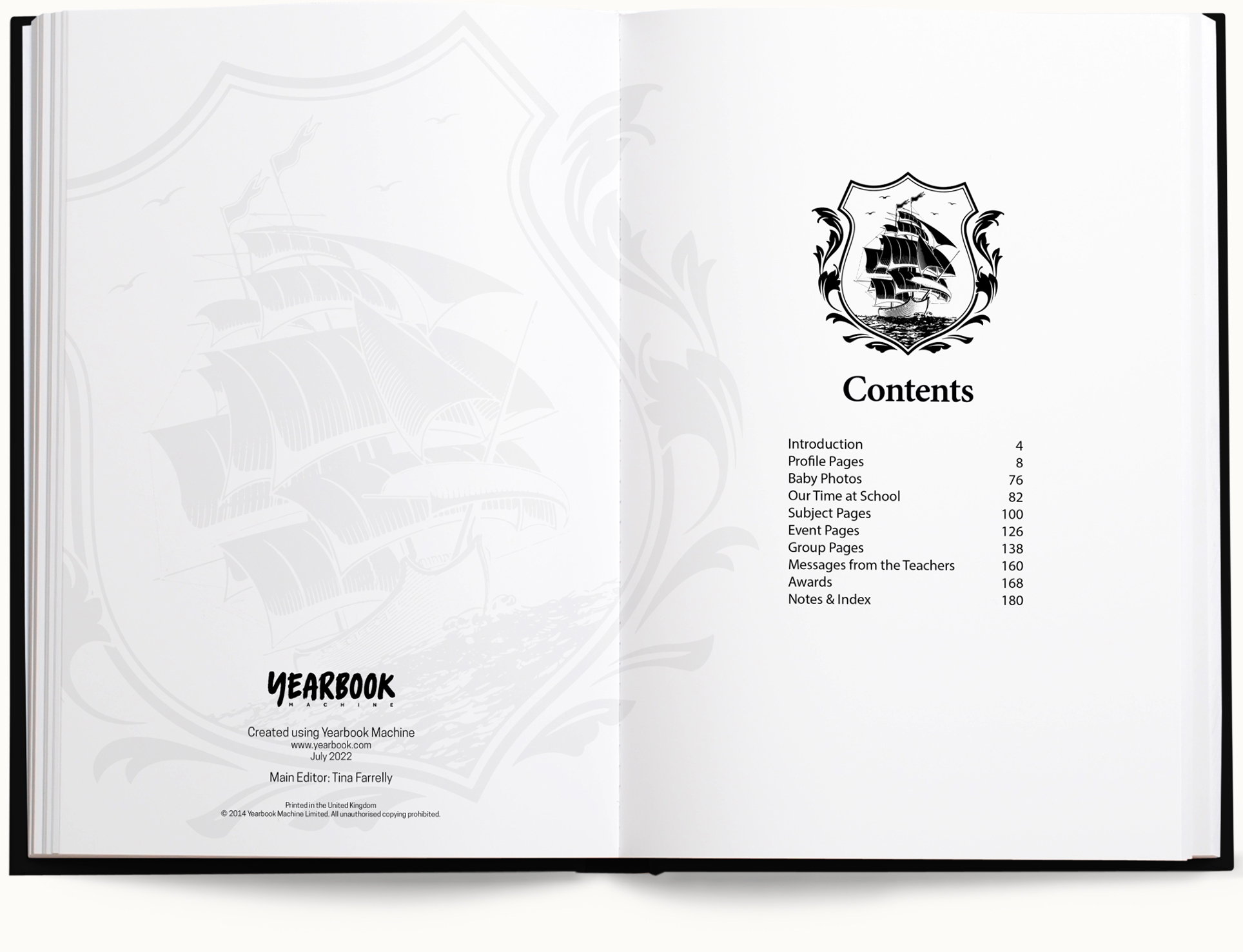 Contents
Simple but important, contents pages help you find where things are.
Dividers
Pages in between sections that keep your book organised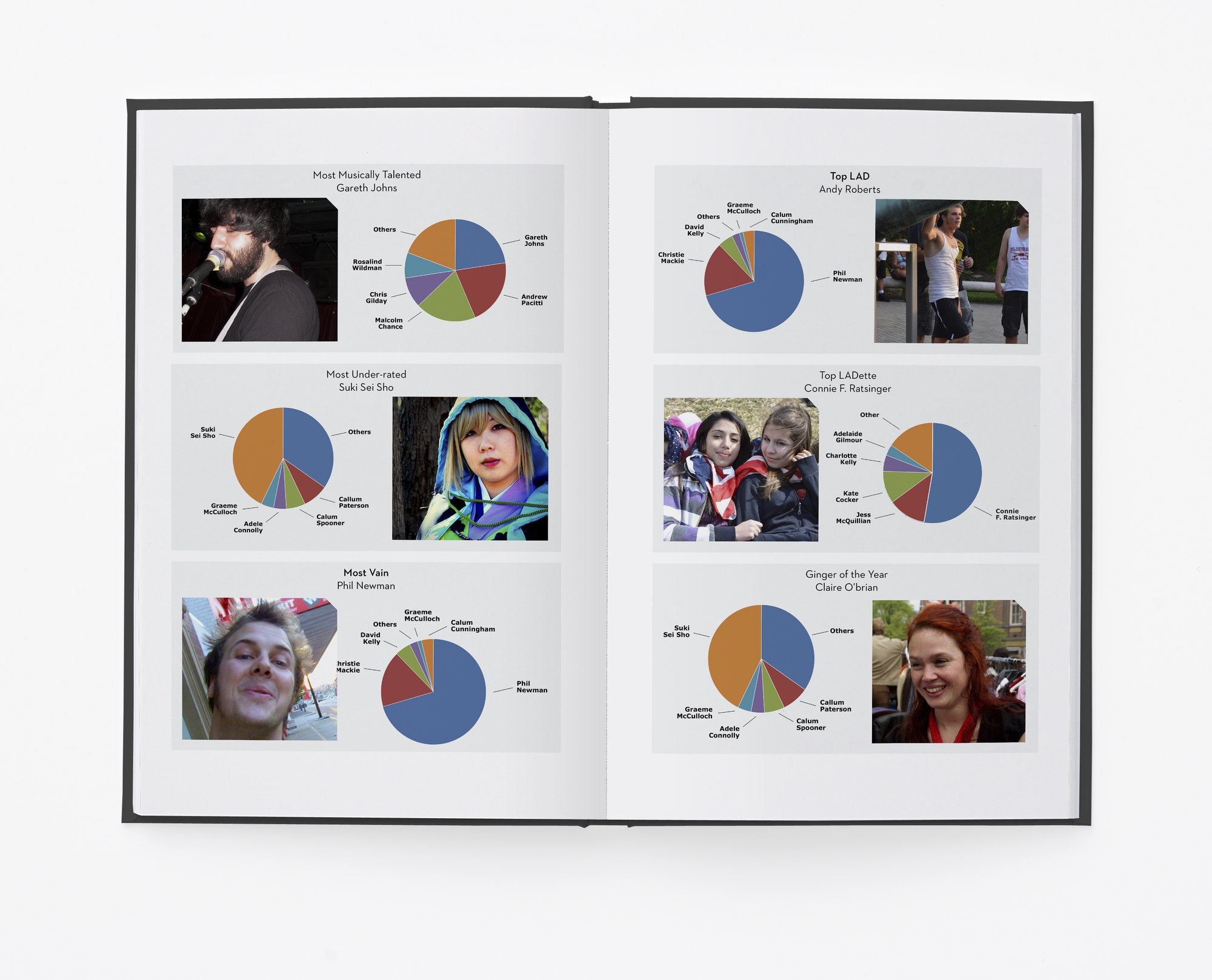 Polls
Conduct online polls and print the results with charts and photos in your book.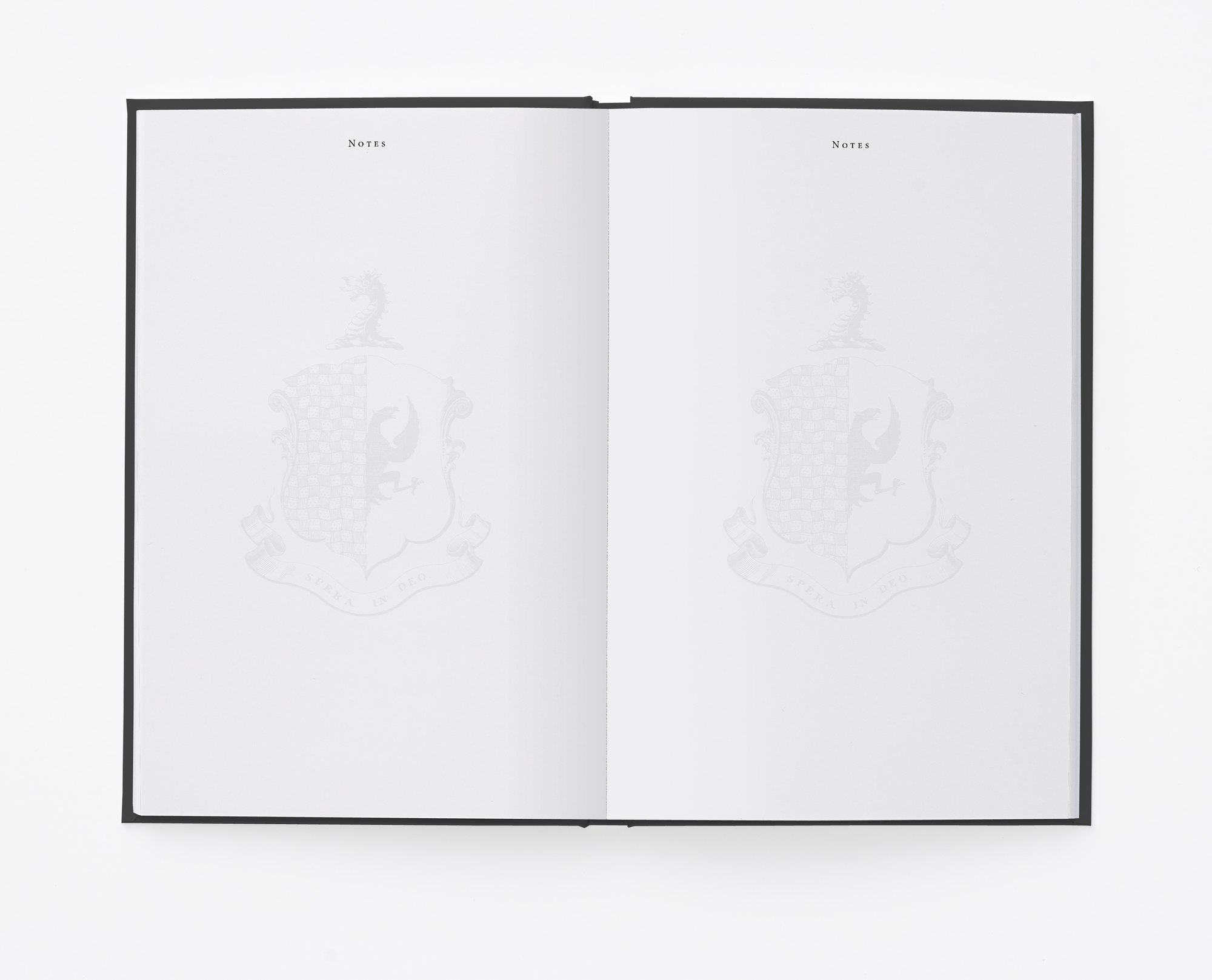 Notes
Include plain pages ‒ optionally with your choice of watermarked logo ‒ for handwritten notes & messages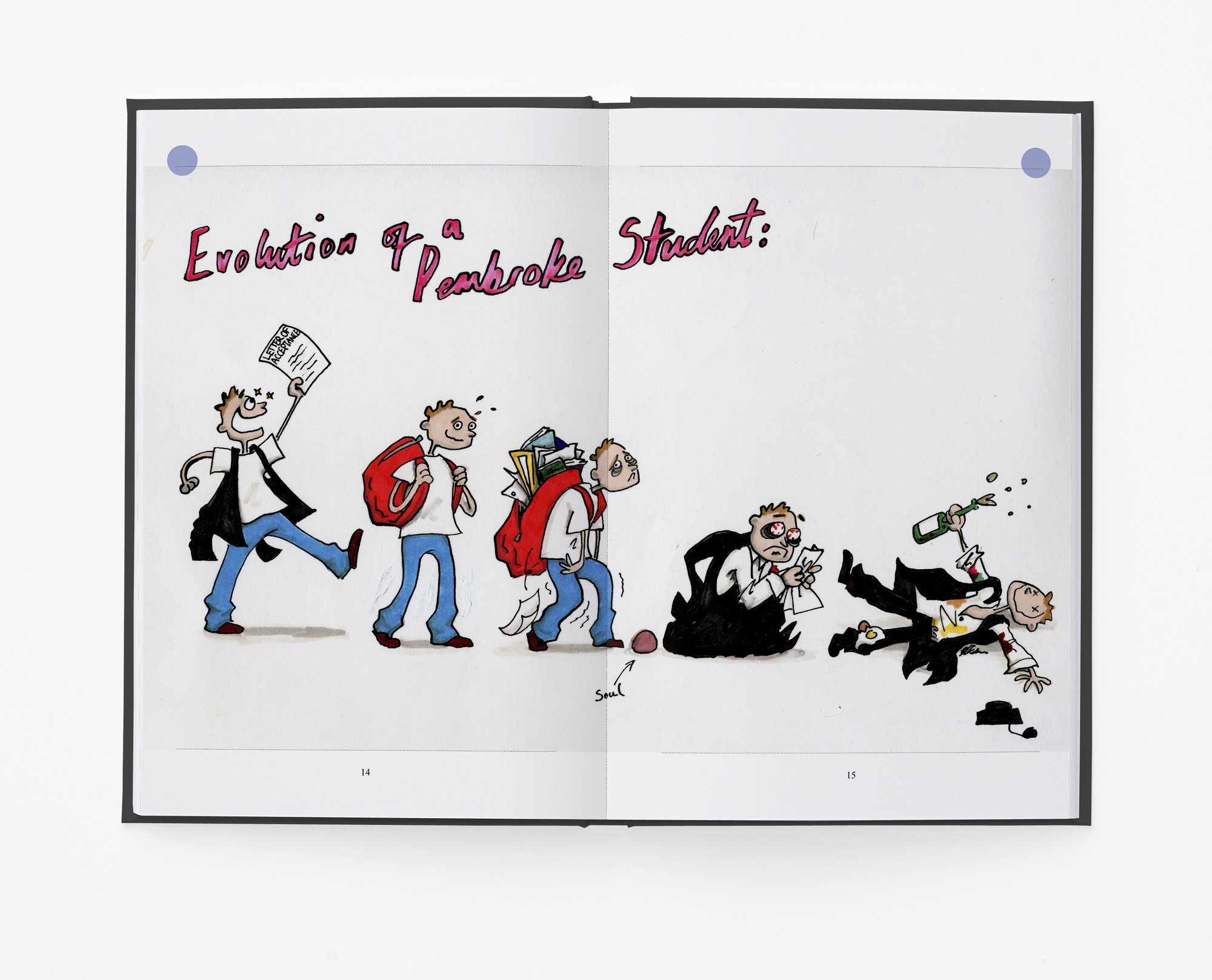 Custom
Design your own pages or include adverts from sponsors to reduce your costs.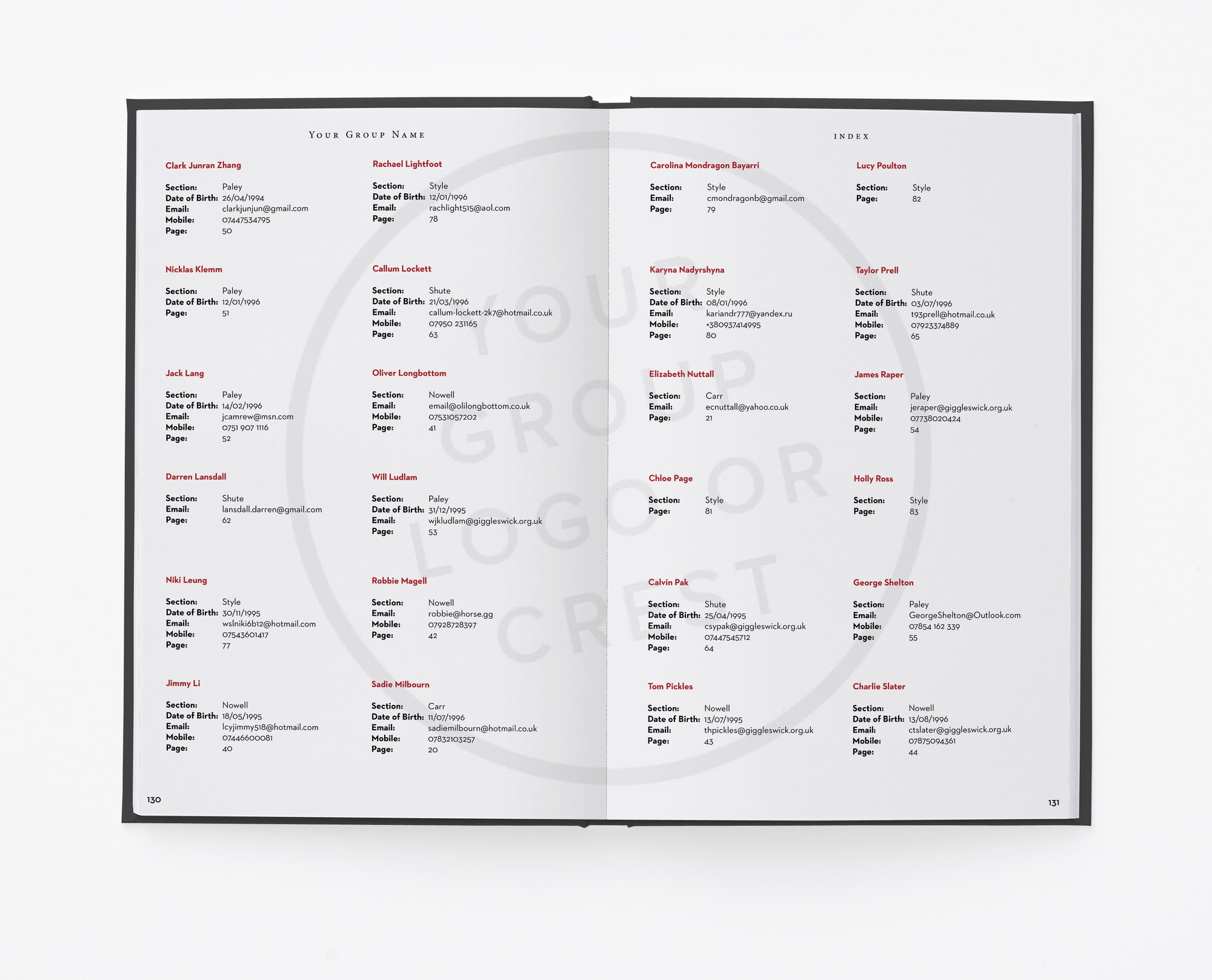 Index
Index pages contain page numbers and optionally also contact details.