To delete a photo from the online system, click on it, and then press the (X) button above the comment box: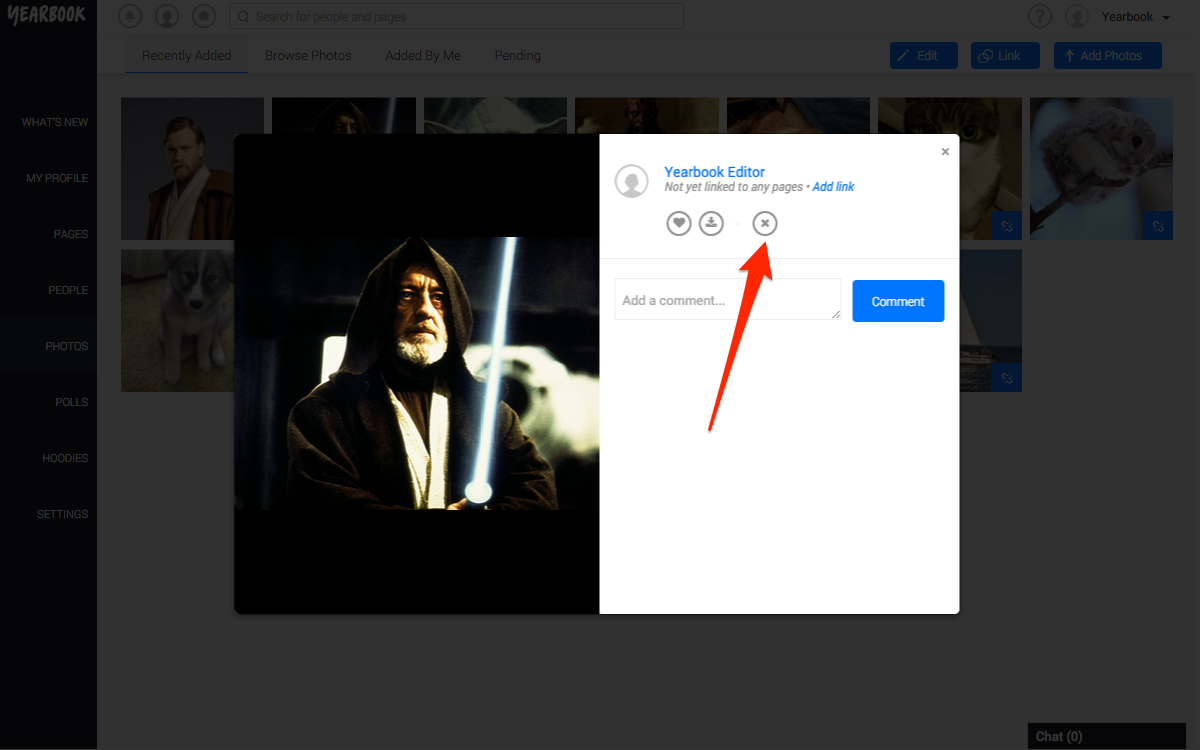 Only the person who uploaded the photo, or an Editor, can delete a photo. If you don't have permission to delete a photo, you should speak to an Editor to request deletion.
Do be aware that only photos that are specifically selected for print will be included in the yearbook when it is printed.
Please report any photos you feel are inappropriate to Yearbook Machine or an Editor.