In this article:
---
Creating a new yearbook
If you want to set up a new yearbook, the first thing to do will be to go to www.yearbook.com/get-started.
From here, you have the option to register with or without connecting to your Facebook account: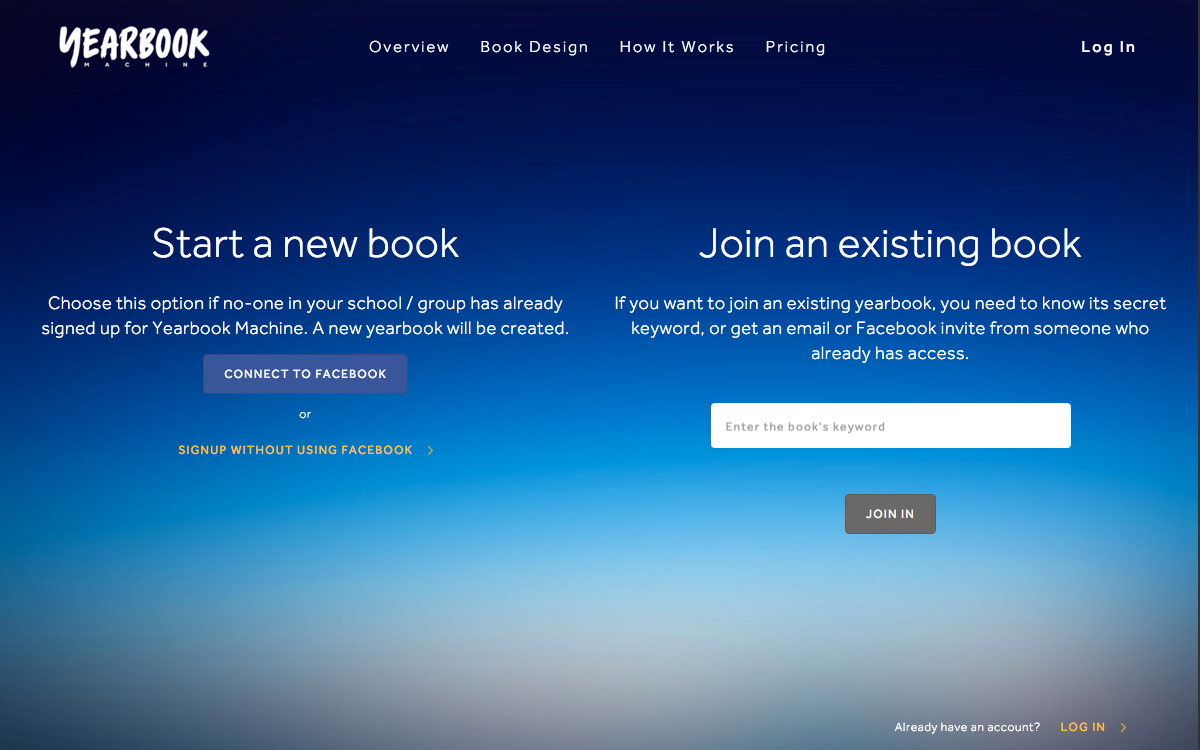 Signing up without Facebook
If you choose to proceed without connecting to Facebook, you'll be taken to the page below, where you can enter your personal details, email address, and set up your password: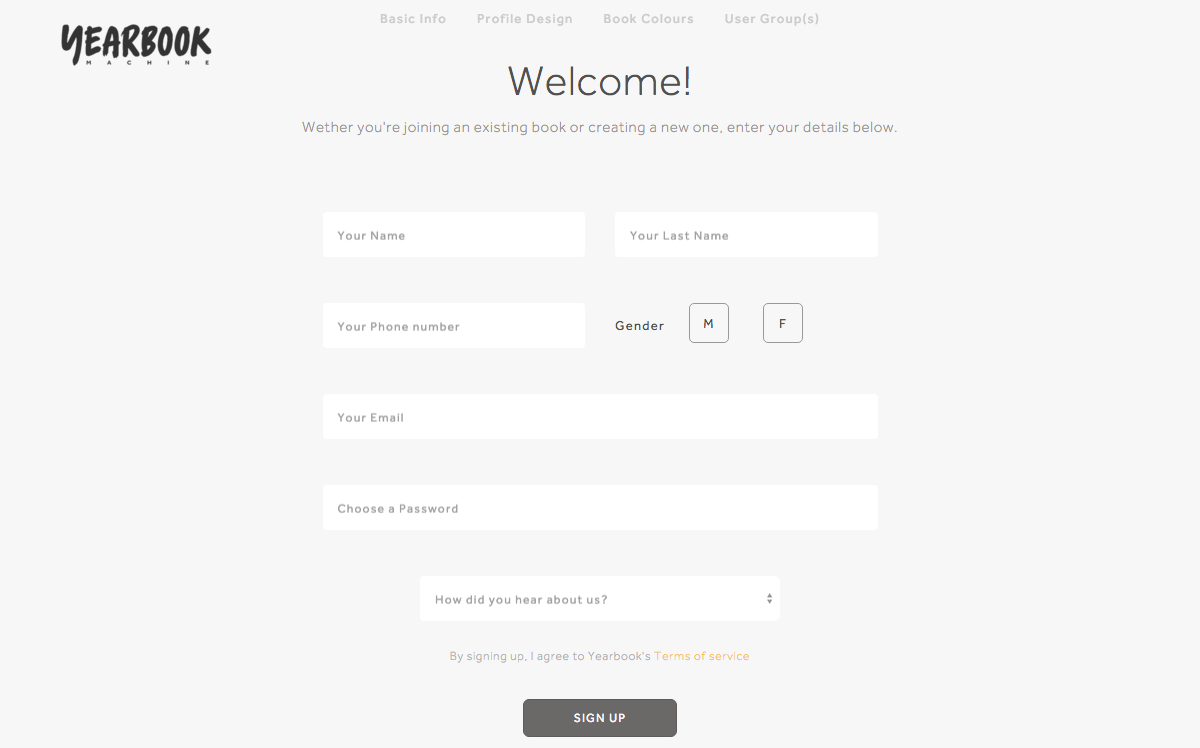 The next page will ask you to enter some information about the book you're creating. You can give the book a name and let us know the school you're making it for as well. You'll also need to input the estimate number of copies you'll be ordering, and the desired delivery date. These can both be changed after signing up, so don't worry if you're not 100% certain of these right now.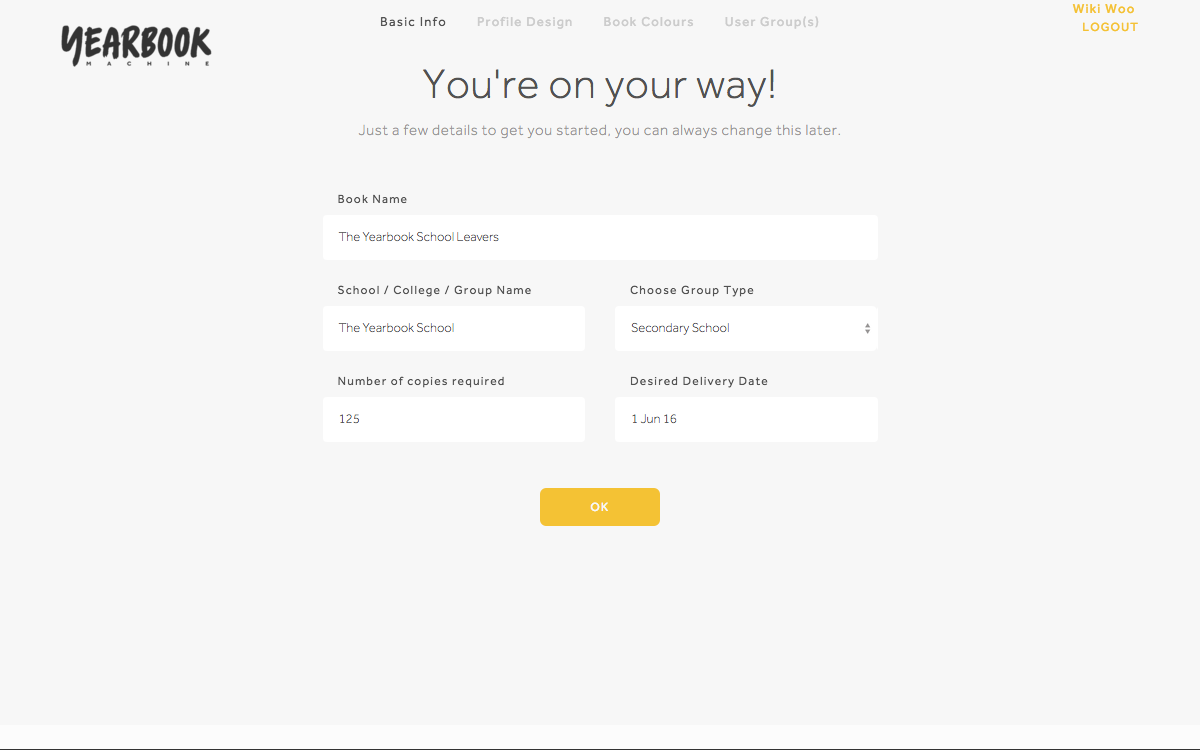 Next, you can choose the size of the profile that everyone will have – half a page, a full page, or a double page. Again, this can be changed after you've signed up if you don't know what'll be best for your group.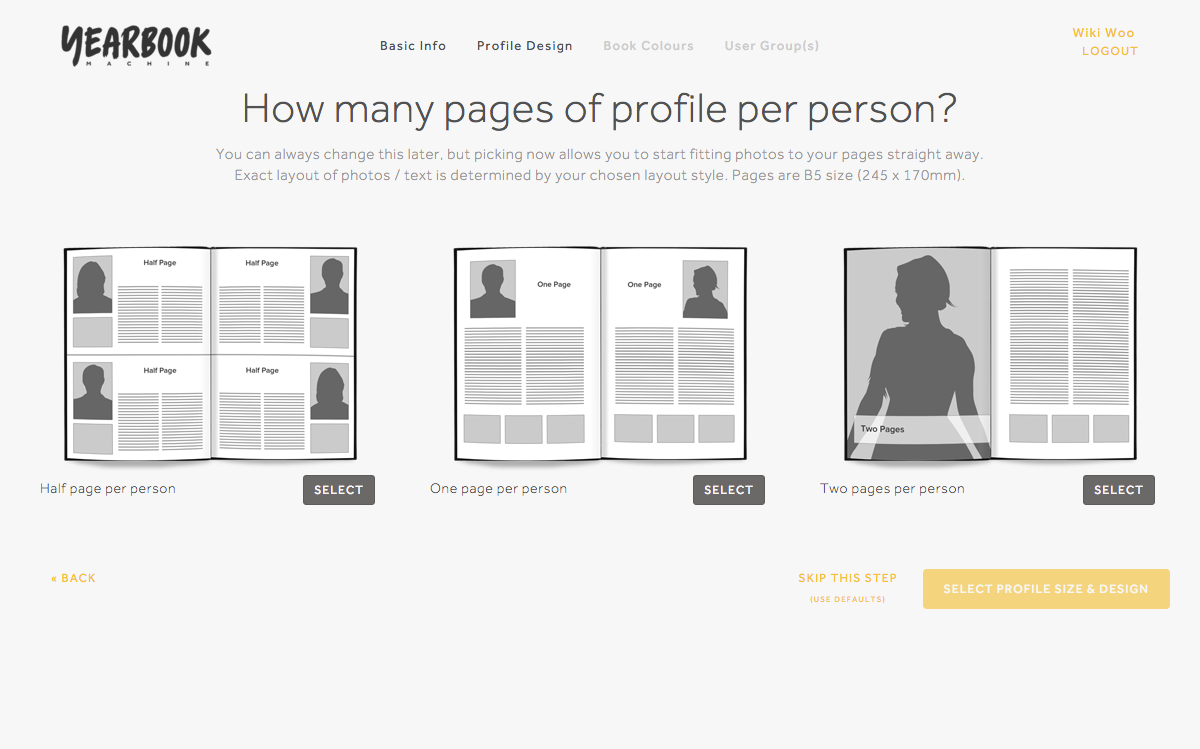 After this, you can select the profile theme from our professionally created designs. The colour scheme will be chosen at the next stage, so the thing to look for here is the layout and the design elements. You're not committing to a design at this stage either.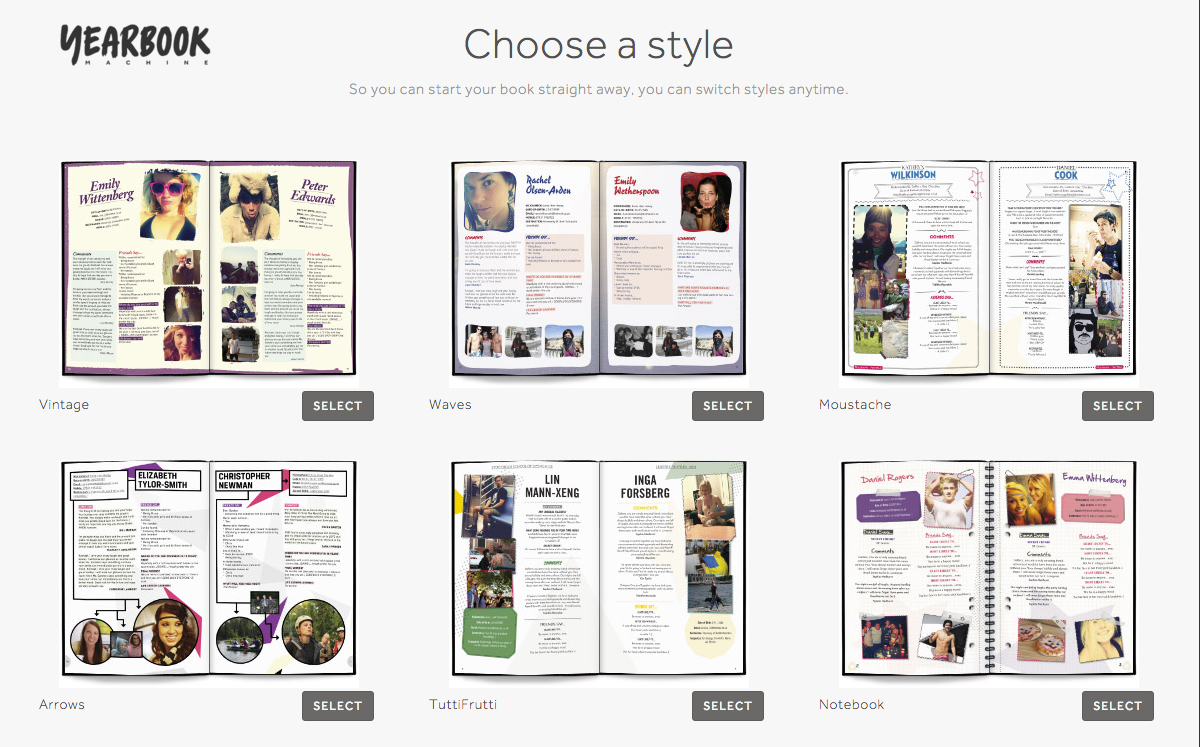 When choosing your colour scheme, you can select from some of our presets, or pick your own – for example, if you have specific School Colours, you can set these as the two book colours. As with everything else, these can be changed after you've completed signup.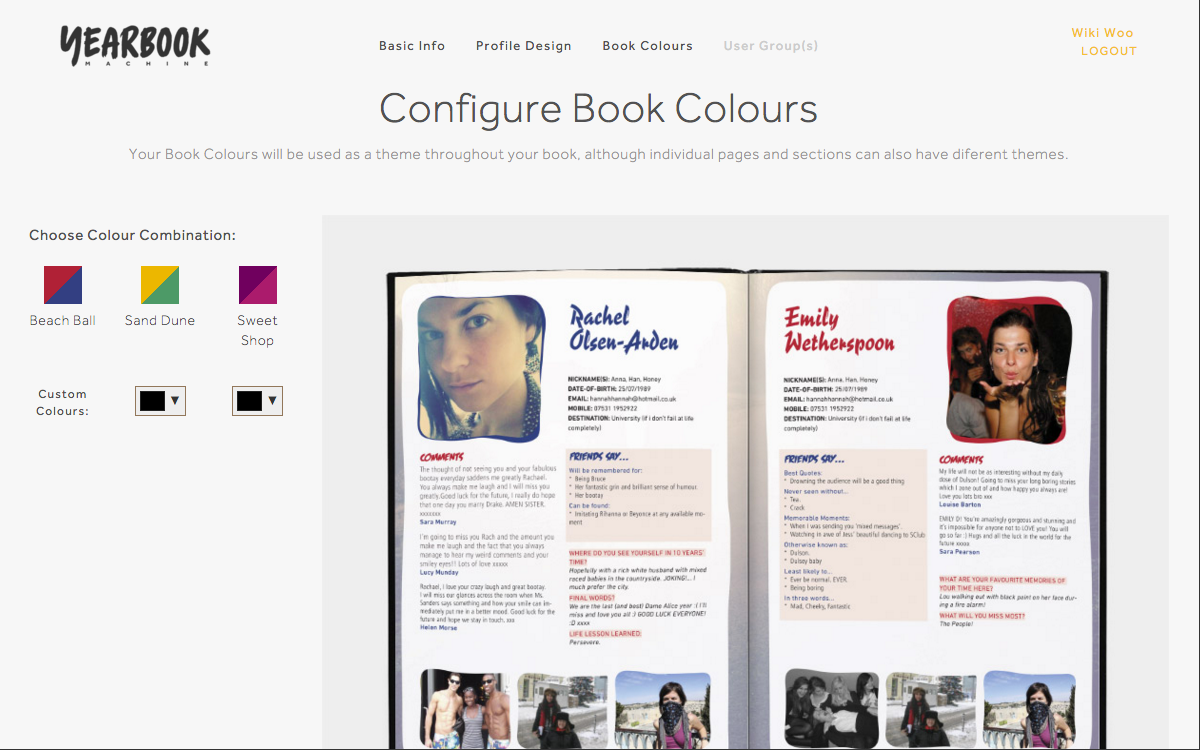 Finally, you'll be asked to add some User Groups to your book. These will act as different Sections or chapters in the book, adding structure and dividing it up. You can add a section for each House or form group, or add one Section for everyone to be in. You'll be able to add, remove and rename sections at a later point if you change your mind about the structure.
Click Start your Book to finish, and you'll be taken to the front page in your new yearbook.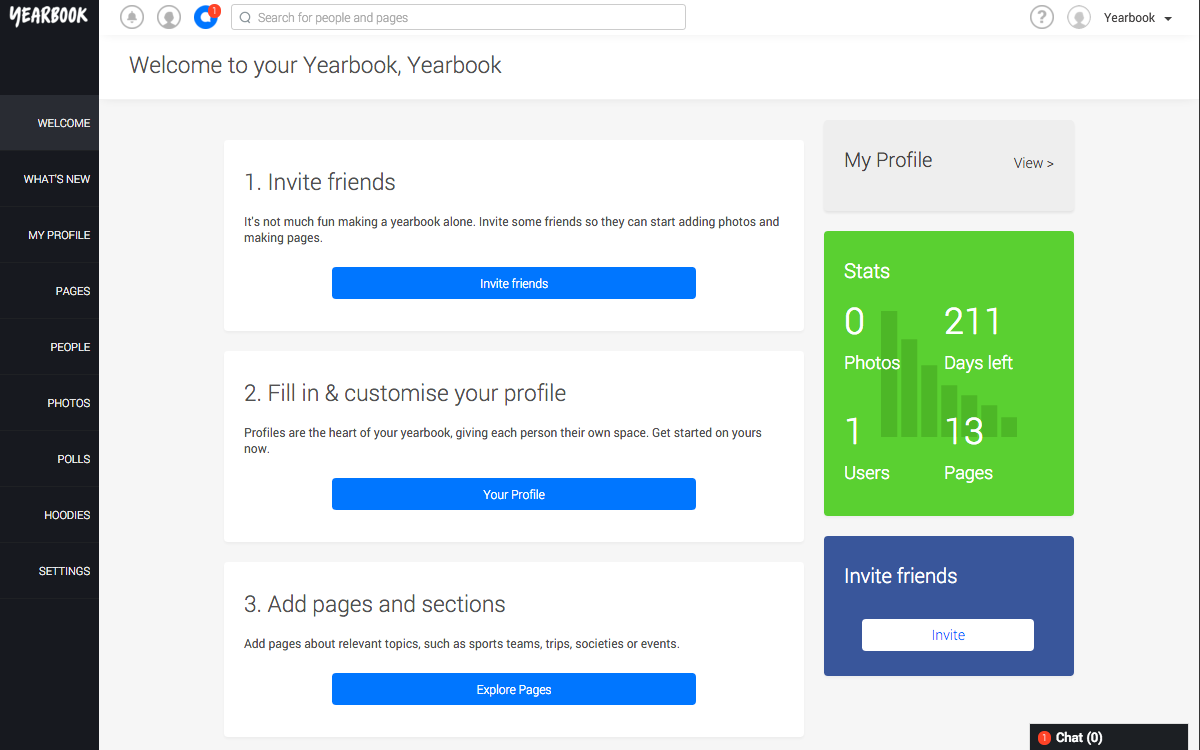 Signing up with Facebook
To join using Facebook, click on Connect with Facebook. The next page will ask you to sign in to your Facebook account: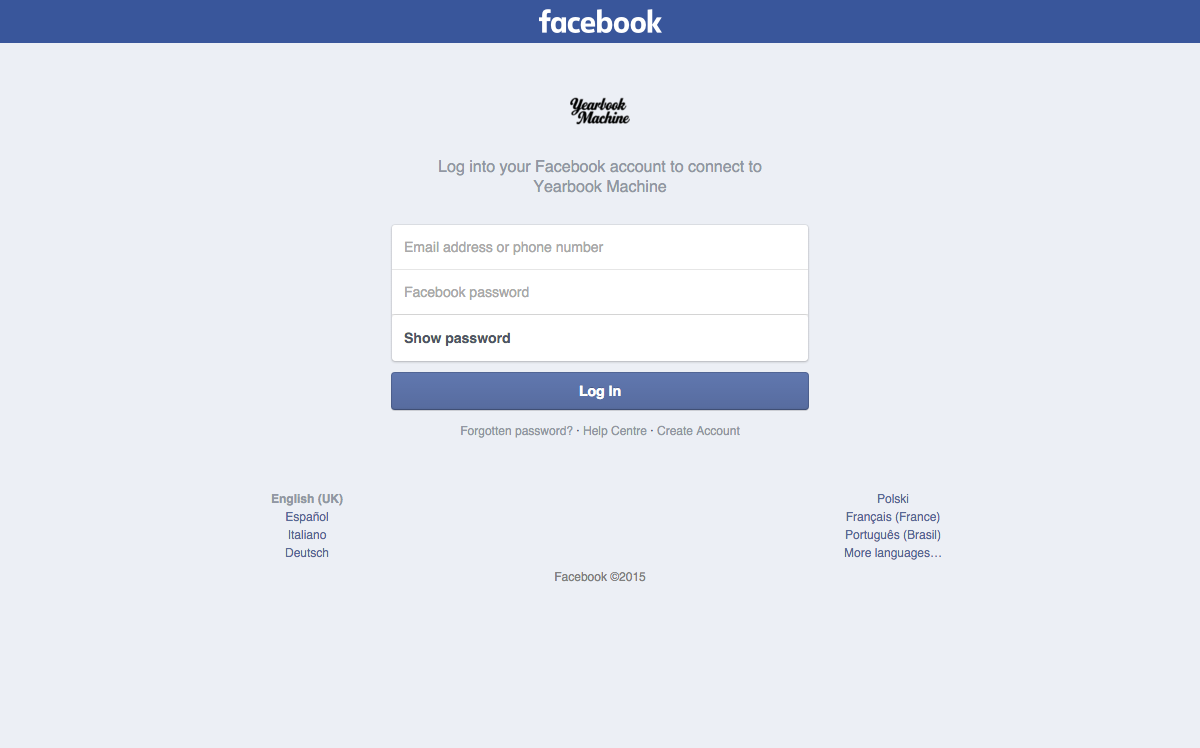 Once you've entered this, you'll be asked to confirm that it's okay for us to use the stated details from your Facebook page. Click OK to continue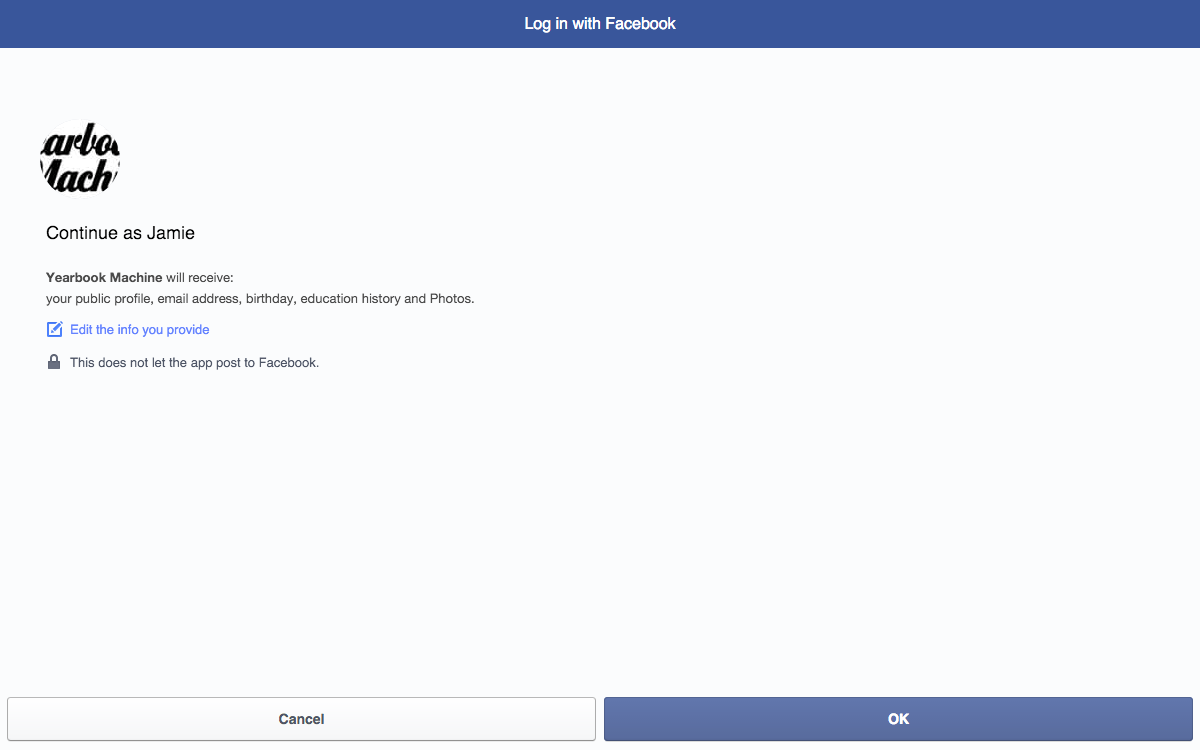 The rest of the signup process will be the same, though the personal information page will be pre-populated with the appropriate details from your Facebook account.