An important part of personalising your yearbook is adding your school's crest or logo to the online system, so that we can place it throughout the printed book for you.
In several places in the online system, you'll spot a circle with the text 'Your Logo Goes Here', for example, on Section Dividers and Notes Pages. This shows where we'll place your logo for you.
To upload your logo, head to Settings, then to the Book and Cover Design tab: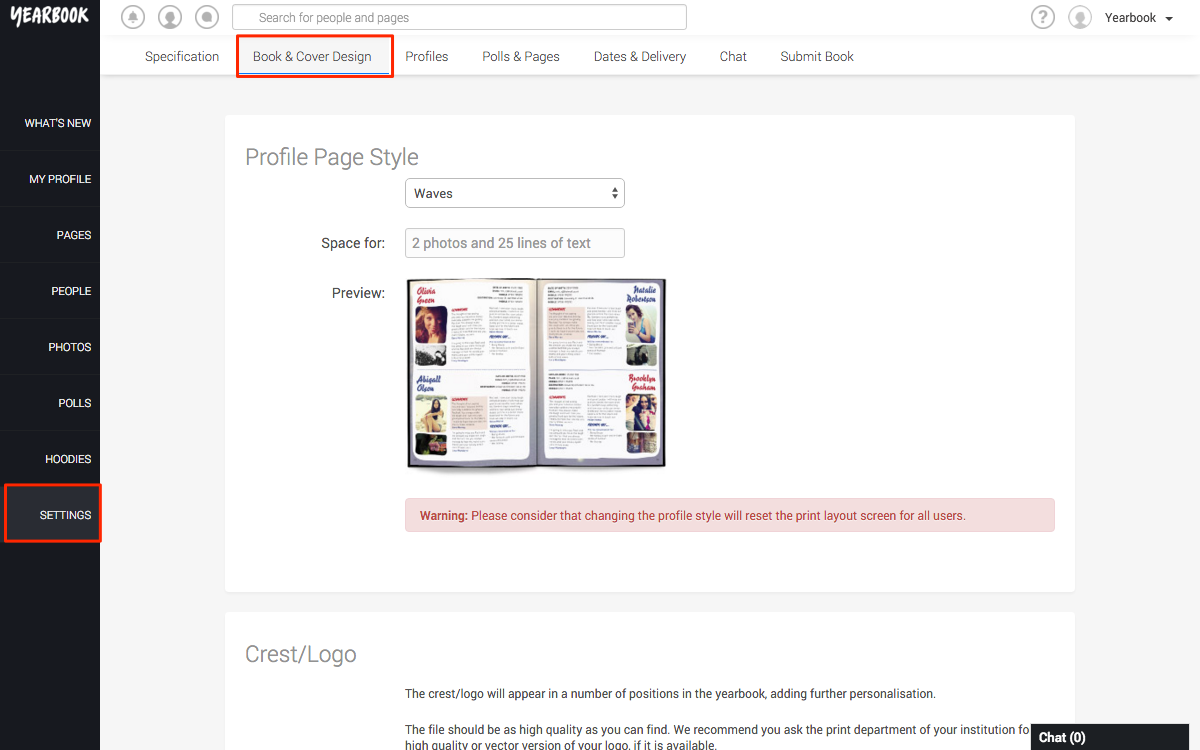 If you scroll down to the Crest/Logo section, you'll see a button to press that will allow you to pick the file to upload.
Because this logo will appear all over your book, sometimes occupying an entire page, it's really important that it is as high-resolution as possible. If you're not able to find one yourself, it's definitely worth speaking to your school's IT or Print department to obtain a version of sufficient quality.
Most image formats are accepted (such as JPEG or PNG), but 'vector' style images are even better, as they can be more easily used with our design software. Examples of vector files are .ai and .eps.
Click Save Changes at the bottom of the page to upload the file.